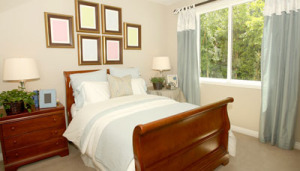 Bring your Challenges. We have Solutions.
Corcoran House is a place where you can trade in the uncertainties of a loved one living alone or the responsibilities of maintaining a home for the affordable services and amenities that simplify life. We take the work and the worry out of your daily routine so you can enjoy life's pleasures.
Our comprehensive wellness services are tailored to each resident's individual needs. We provide them in the comfort and privacy of their own apartment. It's your assurance of fast, qualified response to any emergency.