Happy 101st Birthday, Rev. Ted & Mary
The Rev. Ted Martin and Mary Mahan, recently celebrated their 101st birthdays among family, friends and fellow residents here at Corcoran House. Mary, born on May 25, is a lifelong Clintonian. She's been with us for 3 years. Rev. Ted, born on June 15 in Manchester, NH, has been a resident for nearly a year. Both are very active members in our community.
For the past three years, resident Mary Mahan has brightened our days with her infectious, cheerful smile. On May 25th, her family, friends, and fellow neighbors joined the Corcoran House staff in celebrating her remarkable life on her 101st birthday. A lifelong Clintonian, she continues to be an active, vibrant member of our wonderful community.
Santa Brings Us Season's Greetings
Our Autumn Outings Brought Out Color & Smiles
Showing Affection on a "Barn Babies" Visit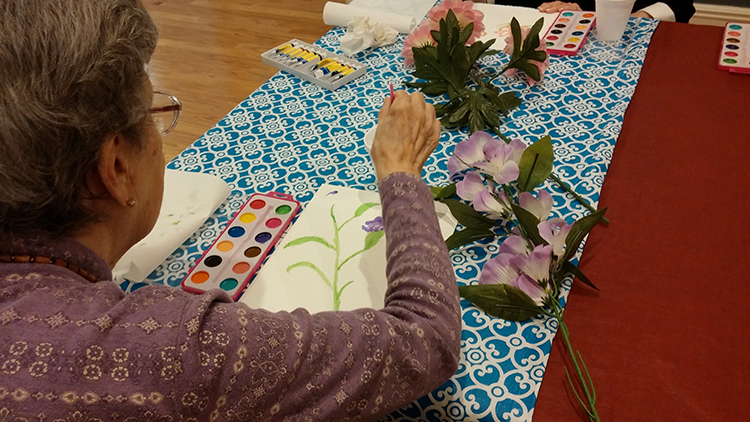 Residents Show Off Their Artistic Talents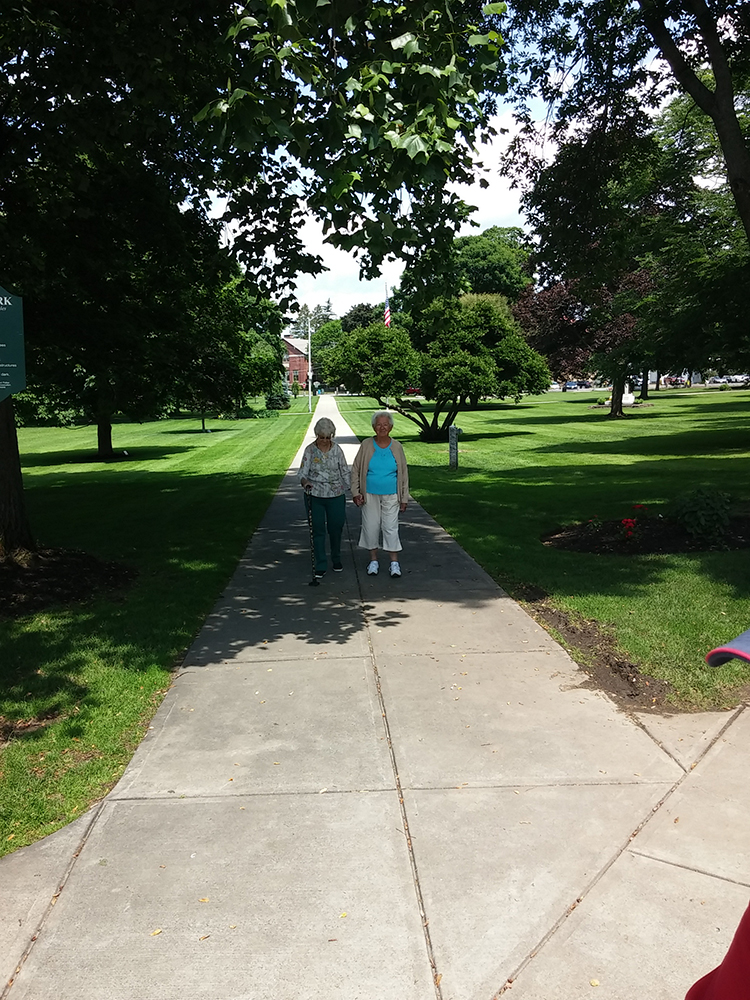 Corcoran House Life is Like a Walk in the Park